Bobbin-wound fiberglass reinforced tank is still the most popular standard in the industry after all.With UV-resistant surface finish, it is able to operate under prolong sunlight for years of reliability."P"series (P700B-P1200)filters are equipped with a six-position, nut style multiport vale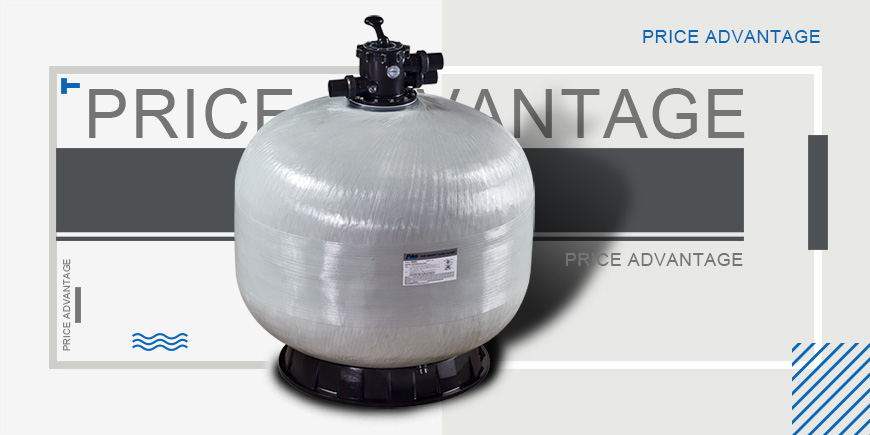 Technical Characteristics

Mode
Filter Area (㎡)
Vatve Connections

Max Flow Rate
Gravel (kg)
A mm
B mm
P700B
0.40
2.0inch 63mm
21m³/h
215
1150
700
P750
0.45
2.0inch 63mm

23m³/h

300
1180
750
P800
0.50

2.0inch 63mm

25m³/h

355
1310
800
P900
0.64
2.0inch 63mm

31m³/h

470
1380
900
P1000
0.79
2.0inch 63mm

36m³/h

620
1495
1000
P1100
0.96
2.0inch 63mm

42m³/h

800
1580
1100
P1200
1.13
2.0inch 63mm

45m³/h

900
1600
1200
P1400
1.54
2.0inch 63mm

56m³/h

1350
1810
1400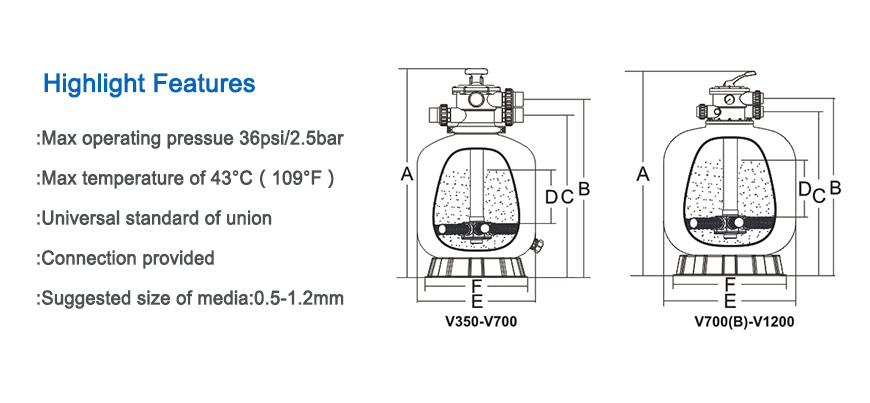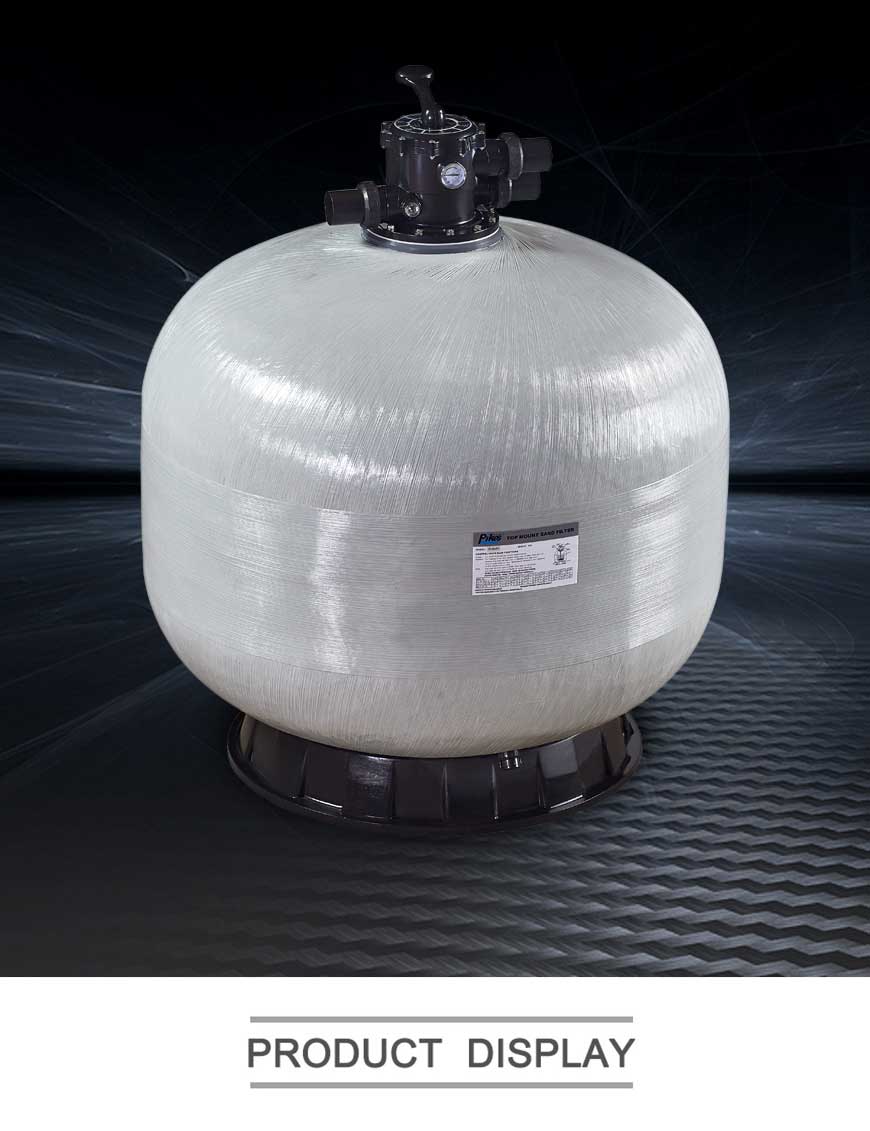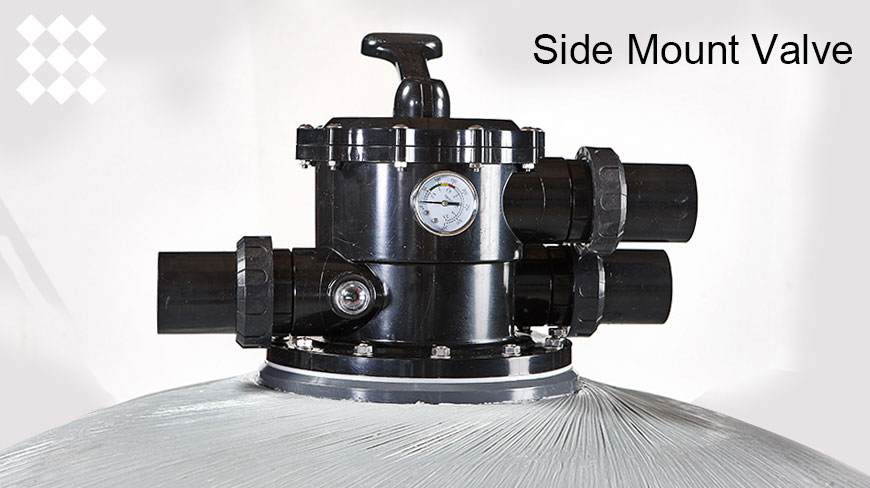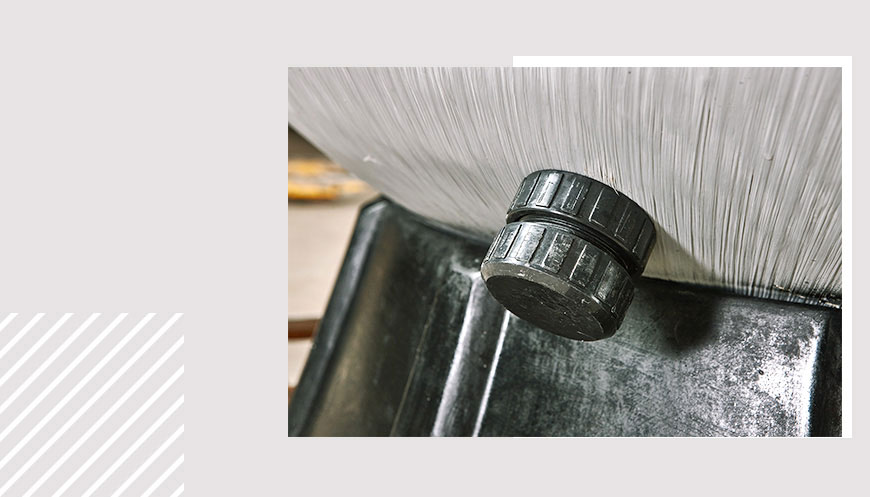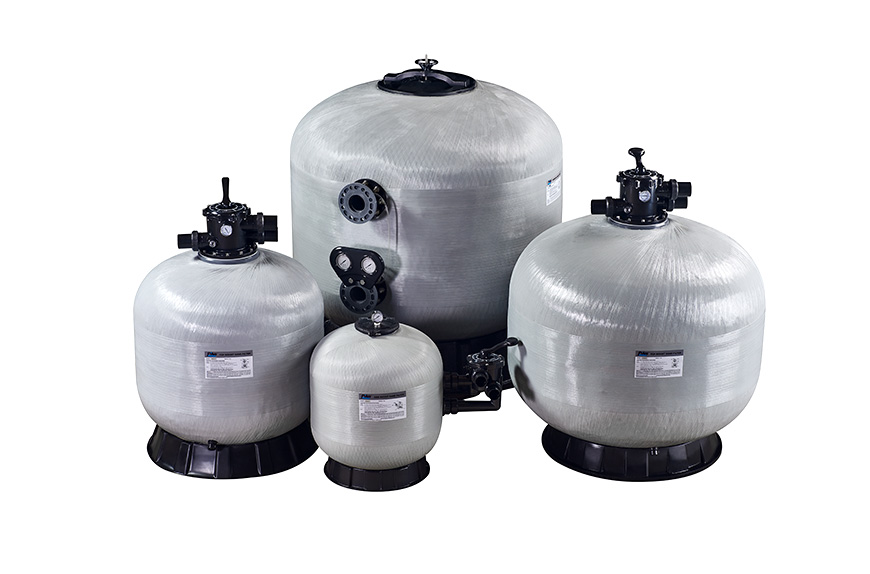 Instruction of install our pool filter :


INSTALLATION
Installation had been made simple, the only tools
needed is a screwdriver and pipe sealant for plastic.
Locate the Filter on hard, level surface, preferably in a dry, shaded, and well-ventilated area.
1/ Place the empty tank in position.
2/ Fill the tank with water to the level that covers the laterals

about 1/3 of the tank is recommended. This will avoid damages to the laterals by the force of the sand when pouring into the filter.
Manufacturing factory & Production Process of our sand filter
We have a experience and expertise together with our devoted staffs.
Our goal is " Quality is our culture and we will try best to provide the unsurpassed customer service"